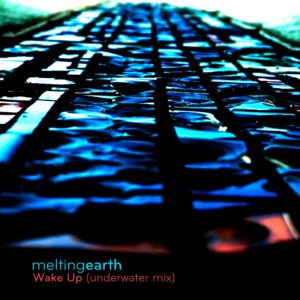 My friend Amanda Joy Hu asked if we could record a simple piano version of "All Sons & Daughters" song "Wake Up" for some missionary friends of hers going through a rough time. How could I say no? Plus it was a chance to record with Amanda – who is extremely talented and has just a gorgeous voice. So we got together on Saturday morning along with bassist and habitual partner in crime Teo, and spend a couple hours improvising in headphones together, to a click. My secret suspicion was we would have something special here, so I wanted to be sure we were playing to a click so I could have a little fun with it after everyone left.
So sure enough, I really loved the vocal (which Amanda helped edit over email if you can believe it!). Although I wasn't really familiar with the song before we tracked it, it really seemed to me like there was a drowning component to the song, one of suffocation under the weight of circumstances, so I used that as the seed of inspiration for my keyboard programming and just kept "underwater mix" in my mind throughout.
Here it is on soundcloud – but please add it to your favorite music platform as well – and let me know what you think!!
@ iTunes | Music | Spotify | Amazon | Google Play
Vocal by Amanda Joy Hu
Bass by Aron Teo Lee
Programming by Peter Bulanow
Recorded, Mixed and Mastered at the Matrix, Herndon VA
Produced by Peter Bulanow for meltingearth.com
Written by David Leonard, Don Chaffer, Leslie Jordan
(All Sons & Daughters, Season One)